Stage Design for Kaspar Hauser Meer by Sanja Jurca Avci…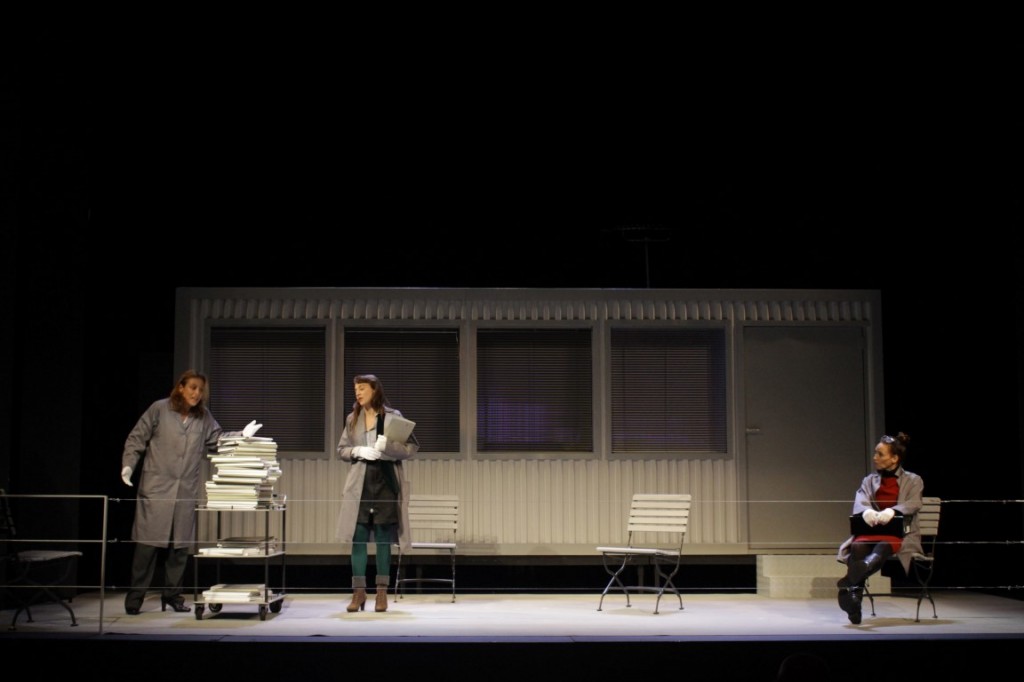 A lonely transport container on a roof terrace is where Sanja Jurca Avci of AVCI+ imagined as the setting for the intense anddesperate interaction among three social workers in Felicity Keller's play Kapar HauserMeer that opened recently in Celje Theatre in Slovenia.
The make-shift character of their working environment supports and reflects the never-ending familysagas the characters a dealing with. The variability of the acting area – inside the intimately lit container and extrovertterrace is complemented by the gaping hole of the open orchestra where the most desperate one of the characters meetsher fate in the end.