Avcı Architects-Gensler Partnership: International Language, Transformation, Representation
Today, it is observed that architecture companies operating at international domain preserve a multi-layered design process through a number of temporary or long-term collaborations. The reflection of this situation reifies in architecture by means of new production methodologies, transcendence of prevalent standards, multiple production, integration of the user or the employer into the design process and more importantly, the concept of representation.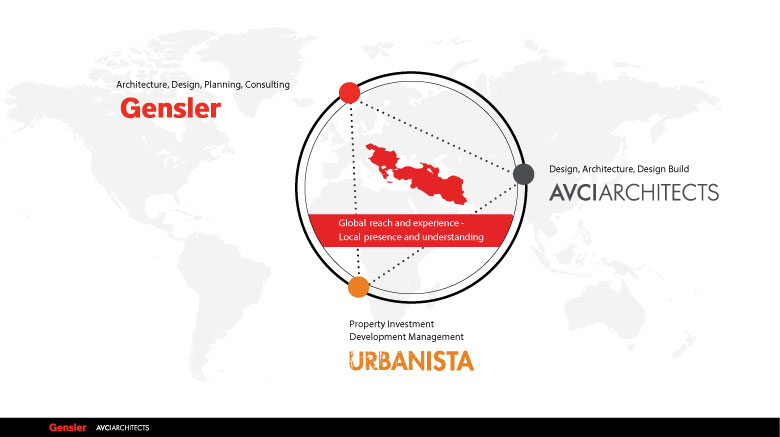 Avcı Architects-Gensler. image © Avcı Architecs
There are still hardly any design/production models that are promoted through these collaborations in our country, while the ones achieved can only be seen in project based production processes.  The complication of such collaborations emerges from the lack of management skills of the process, mental and physical integration of the collaborators and the internalization of multi-layered production methodologies. In that respect, it becomes difficult to define the conditions of a successful collaboration and depict its reverberations within the design process. Despite these criticism, the collaboration models, which are generated widely within international spheres through the partnership of at least three firms, are now being seen in our country and gains much more significance in terms of representation of companies in distinct domains and production of design in worldwide locations.
Avcı-Gensler
Avcı Architects-Gensler strategic partnership, as a leading figure of continuous design/production framework in Turkey and representational model of reciprocal relationships, emerged through mutual personal conversations in 2006. The most significant point is the fact Avcı Architects, which also operates in London besides İstanbul and Ljubljana, has the potential to facilitate as a productive bridge for Gensler between İstanbul and London as well to stand as an essential representational figure for Turkey. Needless to say, the Anglo-Saxon approach, interpretation and production methods of Avcı Architects drew attention of Gensler, a leading figure of a significant architectural practice and global representation in international domain.
A number of 42 offices within the main structure of Gensler continue to collaborate with more than 3000 companies in Asia, UK and USA. This collaboration fortifies the reputation of Gensler at global scale by drawing attention to its international design and planning practices as well its investigations on the previously mentioned spheres. In that sense, the projects produced by the collaboration of Avcı Architects and Gensler fundamentally focus on international companies and investigate the means of designing new working spaces, integration of local material into the project and the productivity of working spaces. While highlighting the fact that such multi-layered production and design processes do not only about issues like planning, fabrication, organization or timing, Selçuk Avcı asserts that the emerging structure among distinct offices is an important part of individual relations and continuous dialogues.
Selçuk Avcı continues to argue that this phenomenon among firms do not emerge on purpose at all times.
For instance, the strategic partnership of Avcı Architects and Gensler came out through personal dialogues in Dubai at a meeting of Selçuk Avcı and developed gradually as Gensler was searching for a partner in Turkey at that time. Needless to say, the London office of Avcı Architects was an important parameter in terms of the representation of Turkey.
Another issue that must be emphasized is the cellular internal structure of Gensler and the hierarchical management methodology of each individual unit. As stated by Selçuk Avcı, the systematic expansion and development of Gensler, which produces a number of projects varying from urban design to trademark design, is due to humanistic management methods and independent governance of each single cell. Stressing the significance of this systematized organization for Avcı Architects, Selçuk Avcı claims that:
Such attitude alters and transforms their office as well. In that respect, Avcı further manifests that the reflection of the collaboration with Gensler on Avcı Architects is distinct in each project. Besides processes that trigger new modes of thinking, it encourages Avcı Architects to re-evaluate their working environments, methodologies and principles and also to transform necessary approaches. Therefore, this collaboration pushes Avcı Architects one step further forcing to maintain similar approaches in every project. The mentioned attempt is not a pre-determined action, yet it is already a part of design process.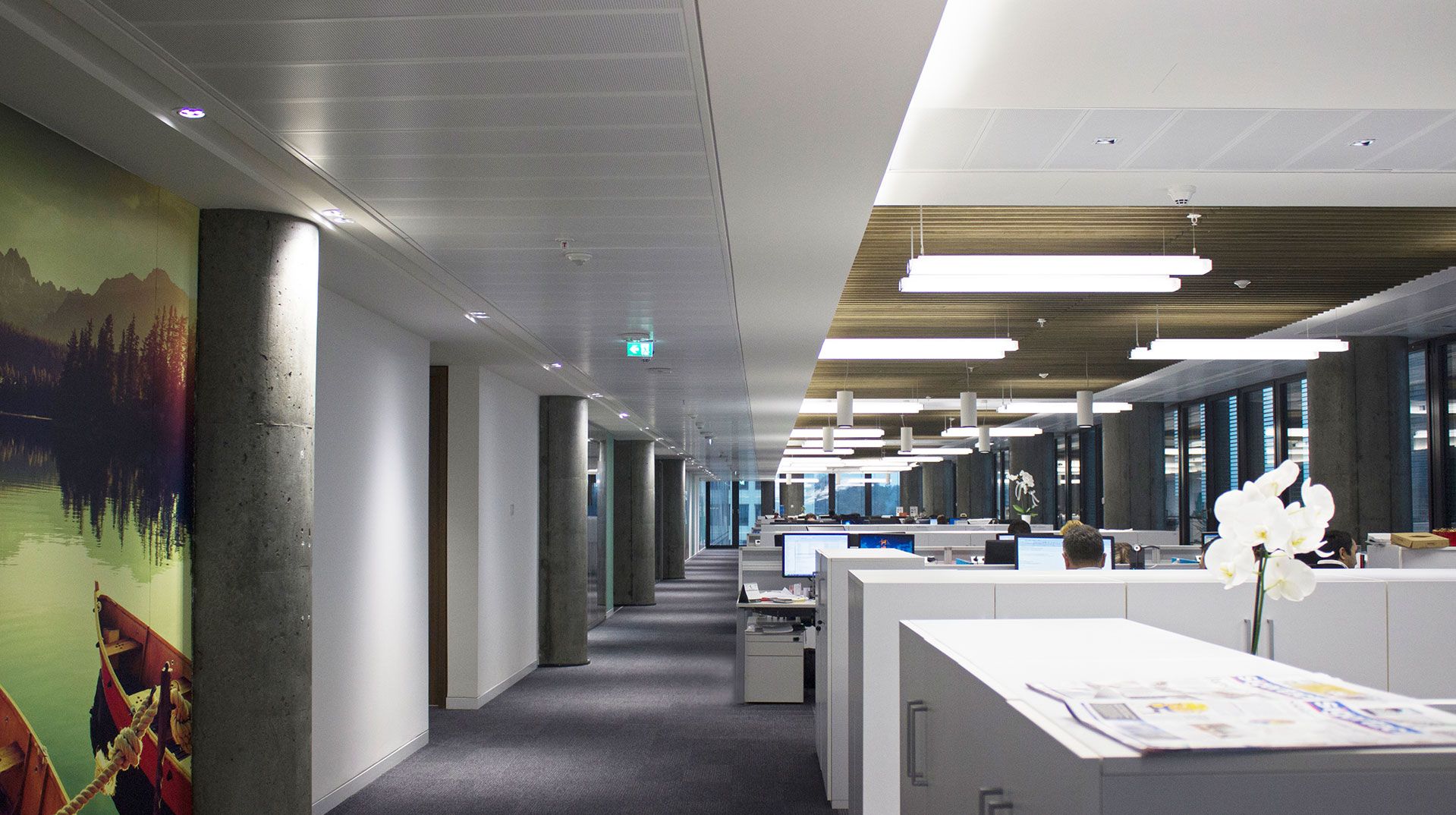 AIG Istanbul Management Office. image by © Avcı Architects

HP Turkey Headquarter. image by © Avcı Architects
Continuous Dialogues
AIG İstanbul Management Office, HP Turkey Headquarter and the on-going P&G Headquarters project in İstanbul, Ataşehir are the end products of the collaboration between Avcı Architects and Gensler. Avcı Architects also sets the İstanbul team of Gensler for P&G Headquarters, which is in concept design phase at the moment. Within this framework, it can be clearly observed that such mutual relationships between offices do not only rely on commercial benefits.
The emphasis of the representation of each side at distinct localities through reciprocal communication, continuous dialogues and invitations is an inherent part of such continuous partnerships and eventually reflects on design processes
As a result, the ongoing projects of Avcı Architects in London, the implementation of Anglo-Saxon principles and approaches into the projects and the periodical invitations of Gensler to Turkey by Avcı Architects for large-scale projects are some of the triggering issues of the emergent constitution between Gensler and Avcı Architects.
Avcı Architects-Gensler strategic partnership continues to undertake investigations and implementations within the fields of architecture and design and produce projects at varying scales.