Avcı Architects Undertook the Design of Kuehne Nagel Istanbul Headquarters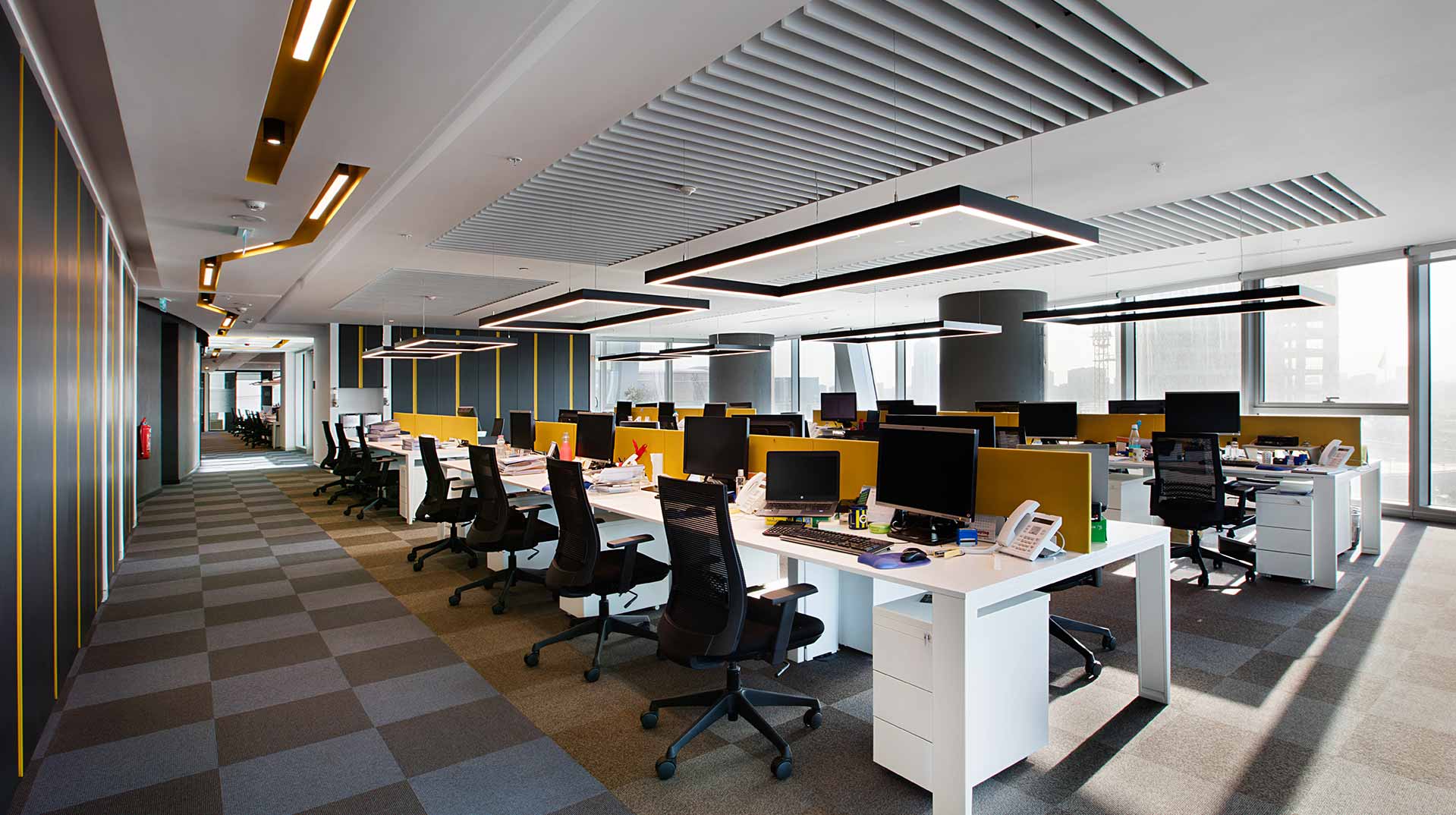 Avci Architects undertook the design of internationally known land, sea and air transport company Kuehne Nagel's Istanbul headquarters.
Kuehne Nagel's headquarters will render services on the 6th and 7th floors of the Mall of Istanbul's office block's on a total surface area of 2,500 m². Function schematics and space plans are scrutinized extensively and a modern, rational, functional and plain architectural understanding is adopted in line with the corporate identity.
Executive offices and big meeting rooms are located on the upper floor of Kuehne Nagel's Istanbul headquarters, and the open offices of the main units and the related management units are located on the ground floor. The floor plan has an elliptical scheme with the elevator and stairs located in the center core. Floor gardens located on booth floors on the east and west facades, which shall serve as an alternative to each other, are re-planned as they will complement the holistic design approach. The general plan scheme is identified with an elliptical floor plan and a ceiling installation around the core that shall bring the transportation business to mind. Linear channels on the ceiling are highlighted along the core via light strips. The same light strips pass through to the vertical facade on the reception walls and are used for highlighting the entrance to the suite from the elevators.
The road design around the core highlights and promotes the corporate identity of the company via the panels on the floor corridors. Floor gardens have comfortable sitting areas designed to enable the staff to meet and socialize with each other during their breaks in an outdoor environment.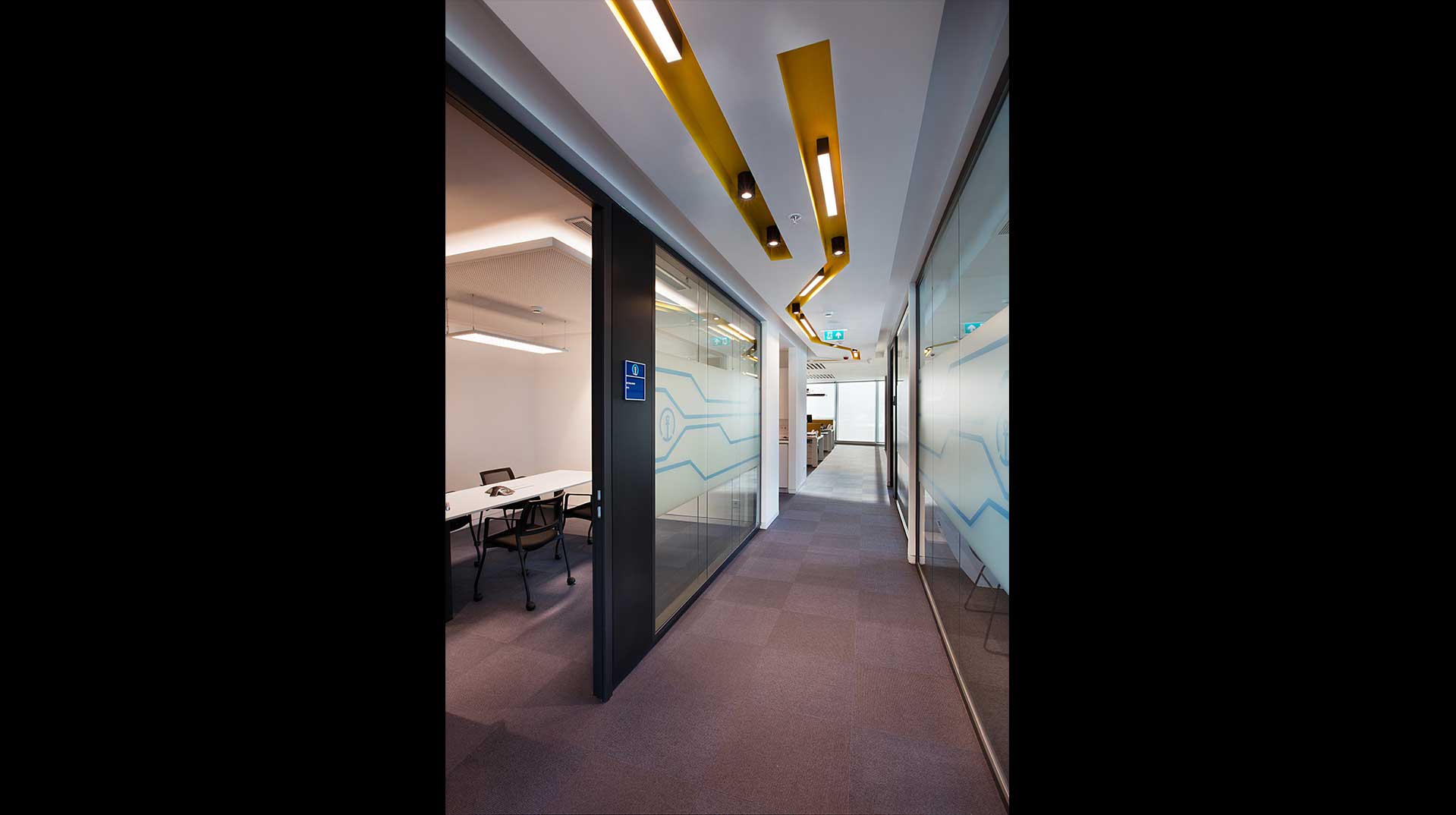 The comfort of the staff working in open offices are prioritized and design criteria that are higher than the ASHRAE standard are selected as a baseline. Thanks to energy saving luminaire that are preferred for lighting, and automated curtain controls, a working area with optimum comfort conditions is offered to the office users.