Bio City, Multi-scale Production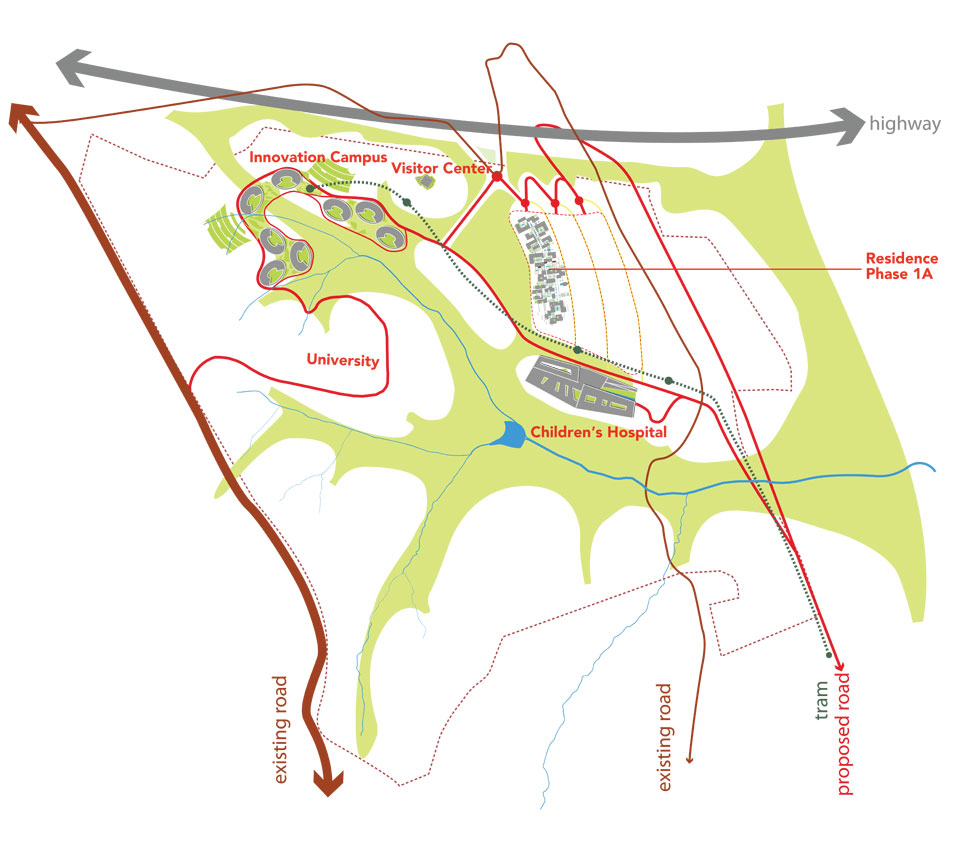 Bio City Development, together with TOKİ and the Ministry of Environment and Urbanism, is developing a new project under the theme 'health'. The Project is a multi-scale production studied from the master plan scale to the smallest housing unit setting on a 2 million square meter site. The project forms a settlement including childrens' hospital, medical research and development centers, offices and houses with their own transportation system and living style.
Other units have been designed by different architecture teams, following the master plan rules. Avcı Architects has both designed the master plan and taken the responsibility of coordinating the teams. Avcı Architects also designed the master plan of the housing part, which is of smaller scale than the general master plan. So this contemporary design work was coordinated with studies and perceptions through scales from 1.10000 to 1.500 following the new era of architecture.