Congo Kintele Congress Center released on Contract Business Magazine..
The Congo Kintele Congress Centre, which is one of the two significant projects currently under construction in Africa by Avcı Architects whose business volume comprises international architectural projects to 80%, was featured in August 2016 issue of Contract Business Magazine.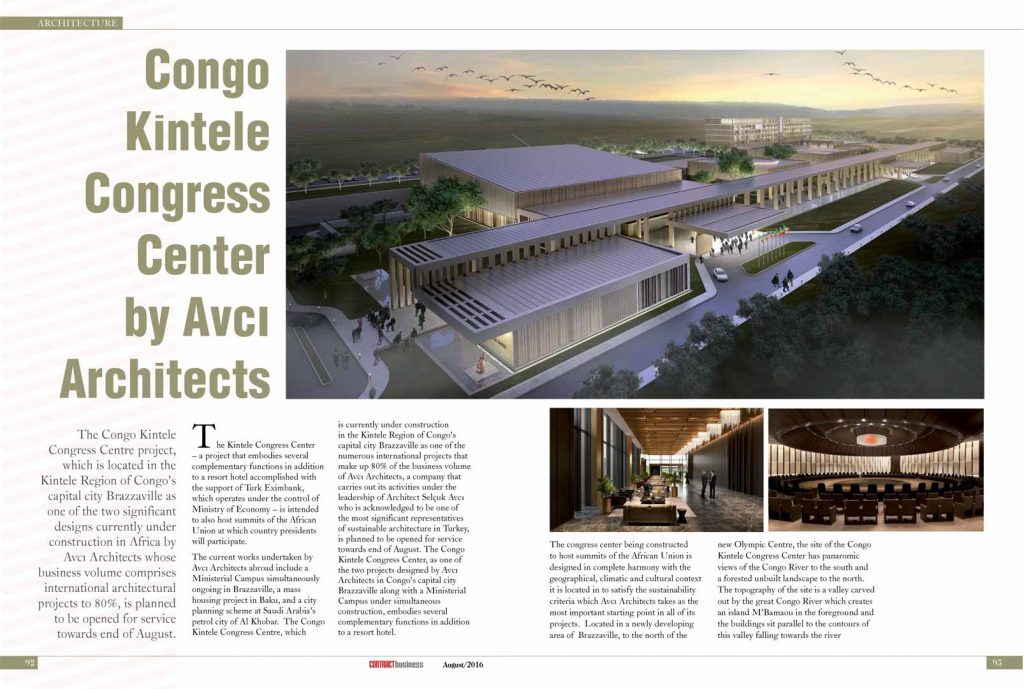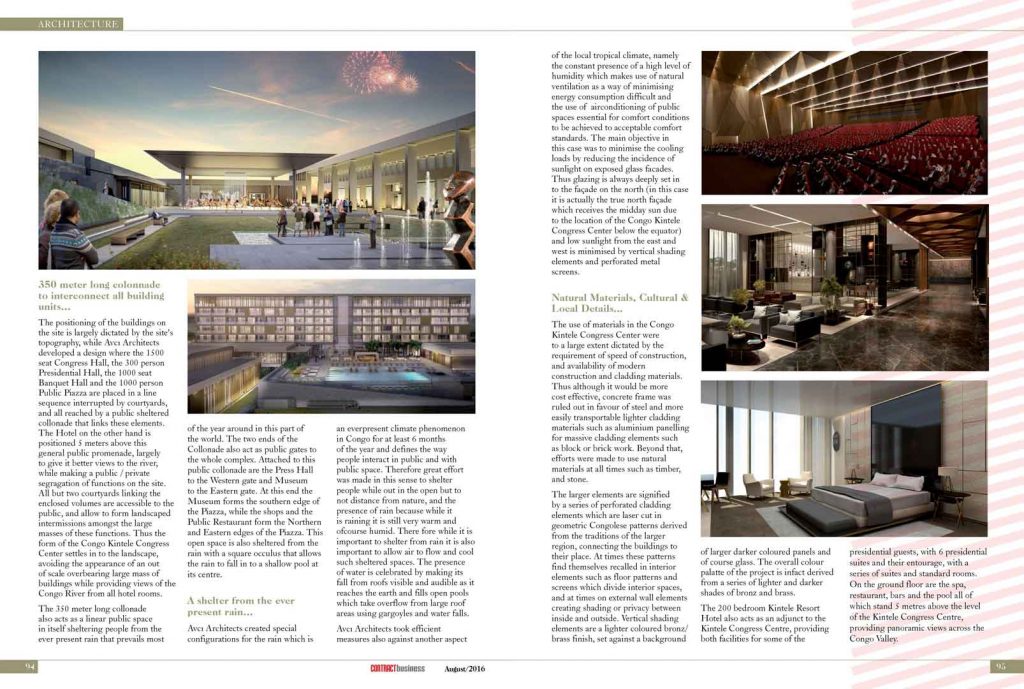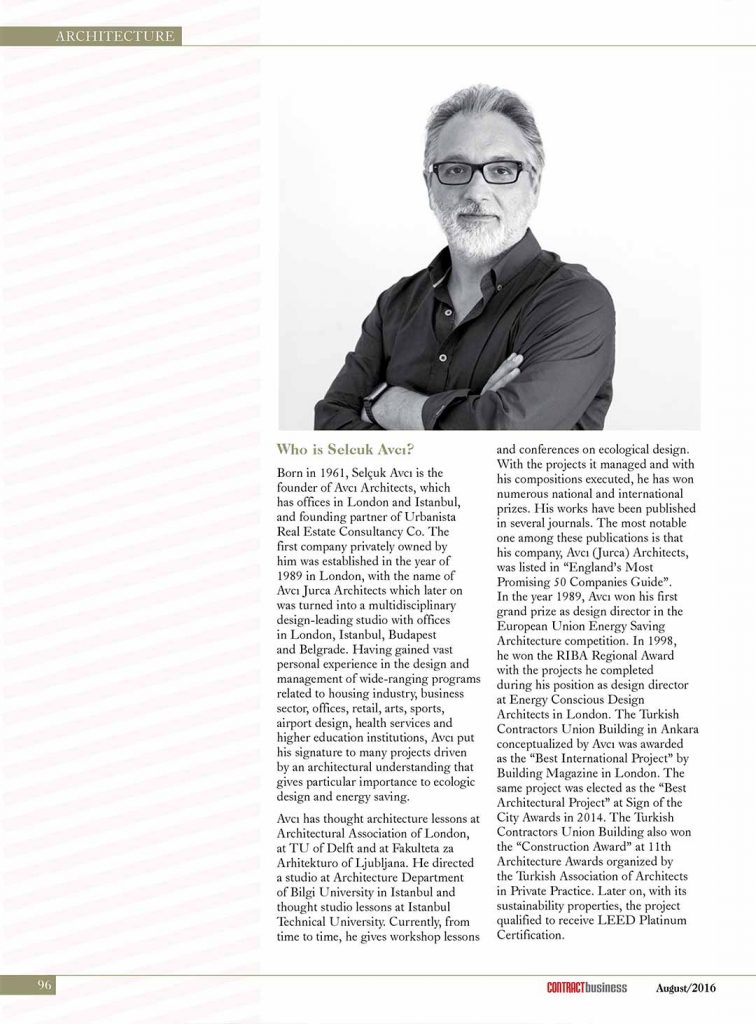 Please click on the button below to access and view all details of the Congo Kintele Congress Centre Project.