GEMSS 2019 EXHIBITION OPENED AT THE CIRCLE…
GEMSS exhibition brings together 14 young architects under 40 who have a potential to shape the future of architecture in Turkey.
Organized with the support of VitrA, Şişecam, Trimline, Ersa, Petra and Arkitera, GEMSS 2019 is curated by Sait Ali Köknar with a multi-disciplinary selection committee that consists of architects as well as artists, academicians and business representatives from the sector.
The Young Architects Selection & Exhibition that presents the selected architects not only with their projects but also with their overall creative approach, opened at The Circle on September 6th. The exhibition that shows not only the selected architects' presentation panels, but also elements like objects, models, videos and sketches will be open until November 30th.
GEMSS provides a comprehensive view of today's architectural practices by introducing architects who represent practices as varied as building design and production, temporary space designs, product design, research, publication and education and who contribute to the culture of architecture in Turkey in a multi-faceted way.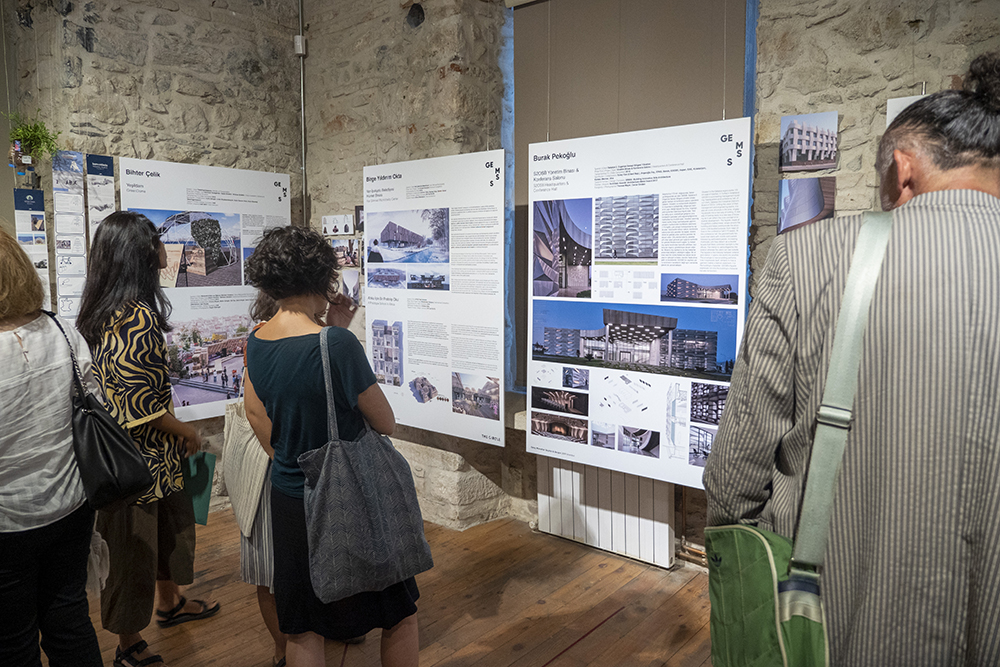 The GEMSS exhibition, designed by Sanja Jurca Avcı with Dilara Tekin Gezginti, aims to reflect "the intellectual identity and architectural styles of architects" which was one of the objectives of the selection. Sanja Jurca Avcı and Dilara Tekin Gezginti emphasize that the exhibition intends to convey to the visitor the selected architects' ways of thinking and producing and the methods they use to express themselves.
In order to do this, the exhibition includes some uniform elements like presentation panels as well as various representational tools that express their unique traits: "Whereas the presentation panels provide a uniform platform to share the architects' work with visitors, the relatively small complementary elements next to the presentation panels and 3D objects on the plinths in the center of the exhibition space help the architects to express themselves freely about any issue they consider important."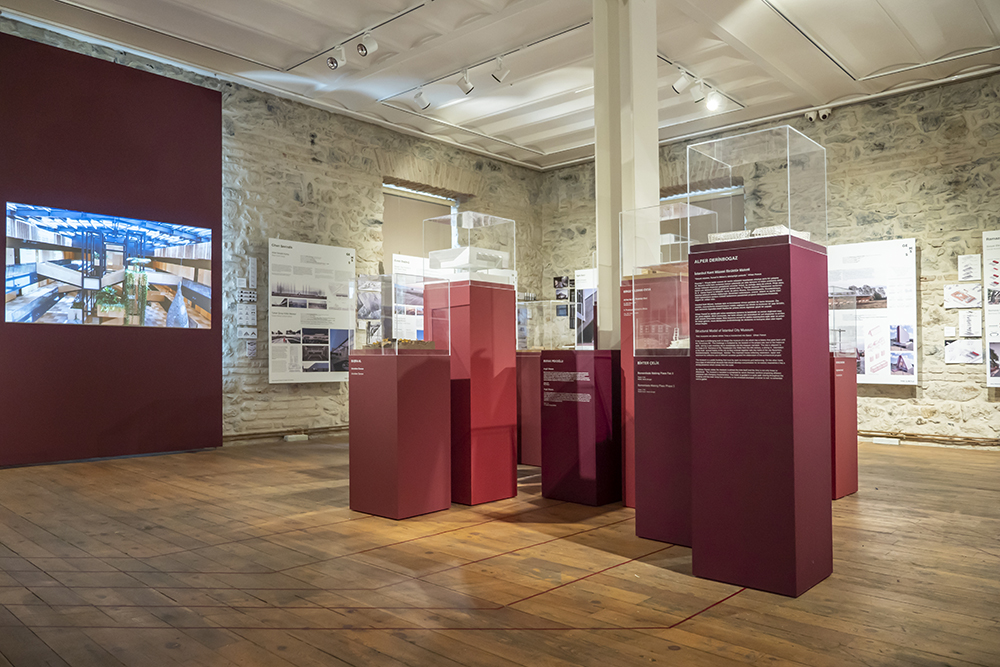 Other components of the exhibition, such as portfolios and sketches, were also used to incorporate elements from the architects' personal and professional archives into the exhibition.
To further represent the flexibility and diversity of the media, the exhibition also features one-minute videos produced by the selected architects to describe their practices.
All the ways in which the selected architects' work is presented is intended to create an overview of their practices for the visitor. It can be also considered as a map that reflects, as Sait Ali Köknar put it, "the ways of doing possible architecture today."
The architects selected for GEMSS 2019 are (in alphabetical order):
Alper Derinboğaz (Salon Architects)
Bihter Çelik (-trak)
Birge Yıldırım Okta (Oktaa)
Burak Pekoğlu (BINAA)
Buşra Al (Plug Ofis)
Cihan Sevindik (OfficePan)
Evren Başbuğ (StudioEvrenBaşbug)
Ferhat Hacıalibeyoğlu (İkiartıbir Mimarlık)
Ilgın Avcı (CAA Studio)
Melike Altınışık (Melike Altınışık Architects)
Oral Göktaş (So?)
Ramazan Avcı (SCRA Mimarlık)
Sevince Bayrak (So?)
Zuhal Kol (Openact)
After the exhibition in The Circle, GEMSS will travel to the RIBA (Royal Institute of British Architects) as part of the London Festival of Architecture between 1st – 30th June 2020, together with the winner of Arkitera Young Architect Award.
Exhibition dates: 06 September – 30 November 2019
Visiting hours: 10:00-18:00
Open days: Every day except Sundays
Address: Kumbaracı Yokuşu, Tercüman Çıkmazı
No 16/1, Beyoğlu, İstanbul – Türkiye
Telephone: 0212 292 79 10
E-mail: gemss@thecircle-o.com
For detailed information please visit: www.thecircle-o.com.