In Pursuit of a Theatre Museum designed by Sanja Jurca Avci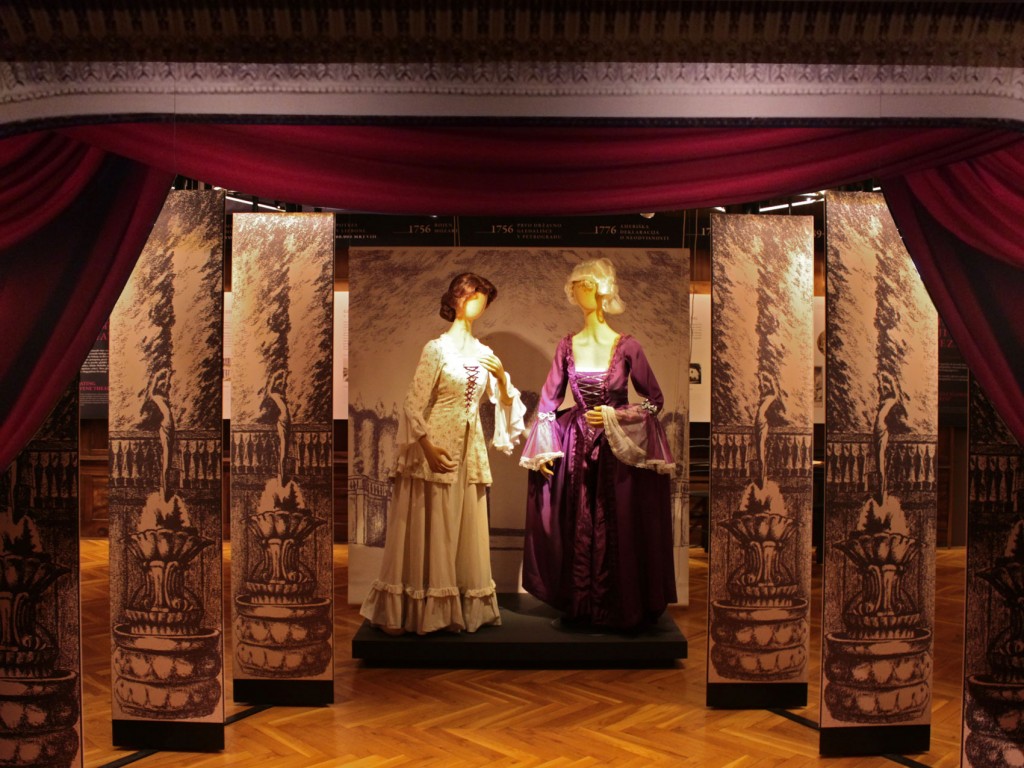 The new permanent exhibition presents the distant beginnings of theatre in Slovenia. The main design challenge for this boutique exhibition was to bring the content that is mainly on paper to life and translate it into space. While the introduction presents the true beginnings when plays and processions were acted out "under the very skies", the main space introduces the sprouting of theatre buildings in Slovenia. These are presented as large reproductions on traditional theatre "flies", while the first one ever – The State Theatre – is created spatially, with a small stage with a backdrop and yet another traditional theatre invention, the periaktoi.
All these elements are "in use" – the facades lift up to reveal exhibition graphics, while periaktoi rotate on their axes to either create a scene painting together with the stage backdrop or reveal more exhibition graphics content.