3rd International Green Building Summit, Istanbul / Two days to go!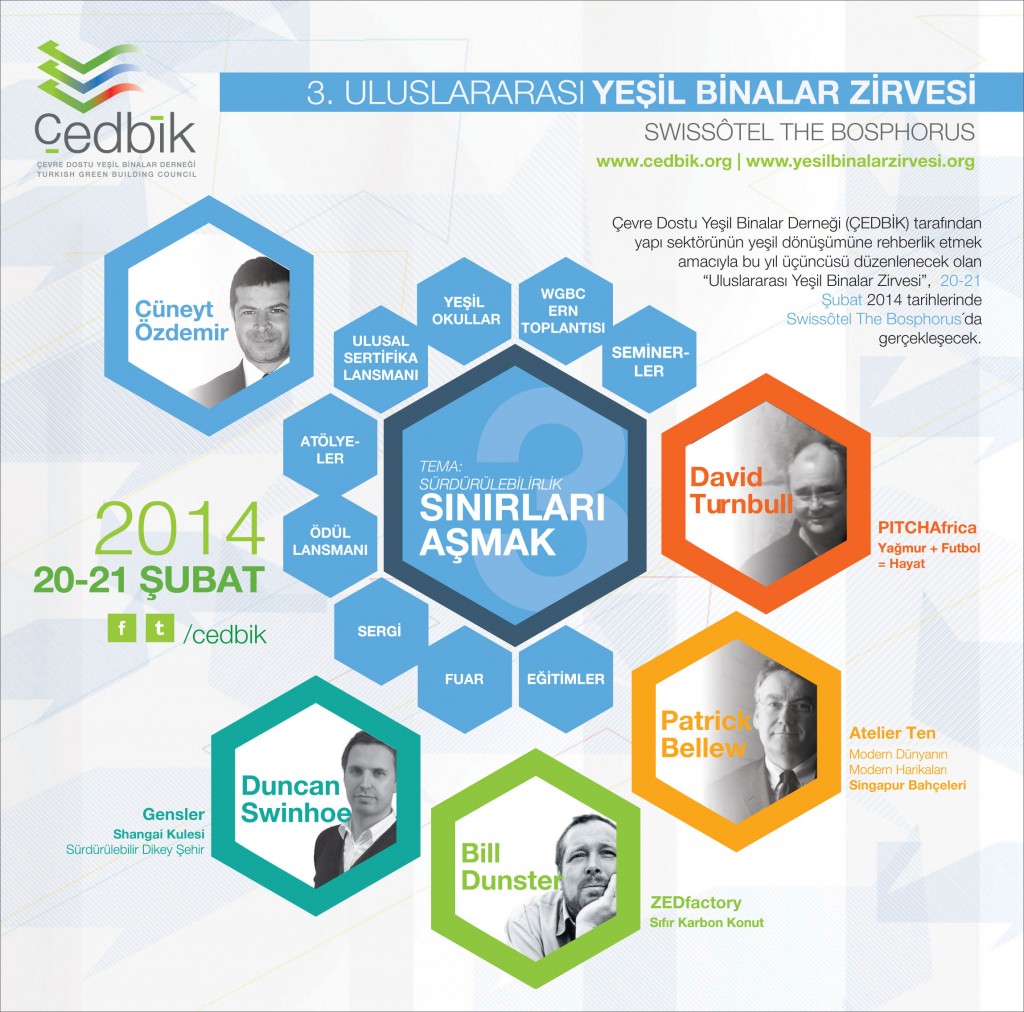 The third international green buildings summit, organized this year by TURKISH GREEN BUILDING COUNCIL (ÇEDBİK), carries on the mission of being Turkey's largest platform of green buildings and cities, with its highly comprehensive content.
The conference to be held in Swissotel Bosphorus in İstanbul during the 20th and the 21st of February 2014 will provide a high class information sharing and networking opportunity within the construction industry, while several national and international experts will give lectures and take part in seminars, workshops and panels.
SUSTAINABILITY – CUTTING EDGE
The main objective of the summit is to bring both national and international best practices in the field together to promote that best practice quality in Turkey, at the beginning of 21st century. We believe that the most important outcome of the event will be the inspiration and reassurance that the cutting edge projects, innovative ideas ad models will give to the participants.
Also, World Green Building Council European Region Network which represents more then 30 national green building council and more than 3500 member practice throughout Europe will hold the first meeting of 2014 in parallel to the summit.
For More Information Visit:
www.yesilbinalarzirvesi.org/en