Balance Gunesli Project Reaching the End…
Completion and finishing works at the Balance Güneşli worksite are in progress. There is particular progress in stone pavement works for landscaping purposes carried out subsequent to exterior insulating works. Stone pavement works continue between and around the blocks. Meanwhile galvanized pot, soil fill and pool productions have also been commenced.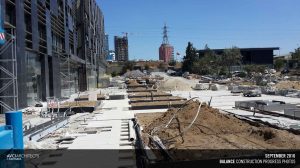 Façade sunshades are about to be completed. Coverings are made subsequent to sub-construction of eaves. Steel pergola assemblies for passages between the blocks are continued. Productions for mechanical finishing and culvert frames continue at short blocks.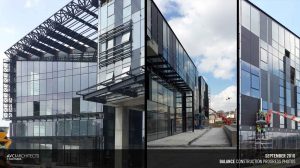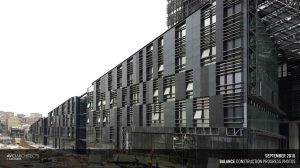 Erection of moving stairways has been completed, while landscaping finish works are in progress. Assembly of glass guards continues on the ground floor.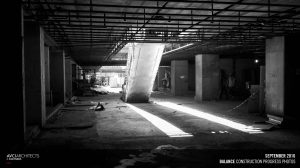 Parquet and cabinet works continue at Block C. Ceramic works have been completed along with vitrified works. Installation of interior doors will be completed this month. Likewise, installation of white goods is also planned to be completed this month.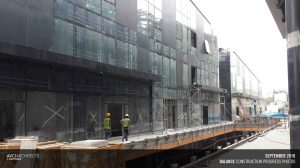 Façade / acoustic finish works of separation walls are in progress at short blocks. Natural stone finish works at lobbies continue.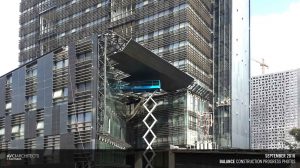 Painting and directing works have been commenced at the car park floor.
Please click on the button below to access and view all details of the Balance Gunesli Project