Mane Production and Administrative Seed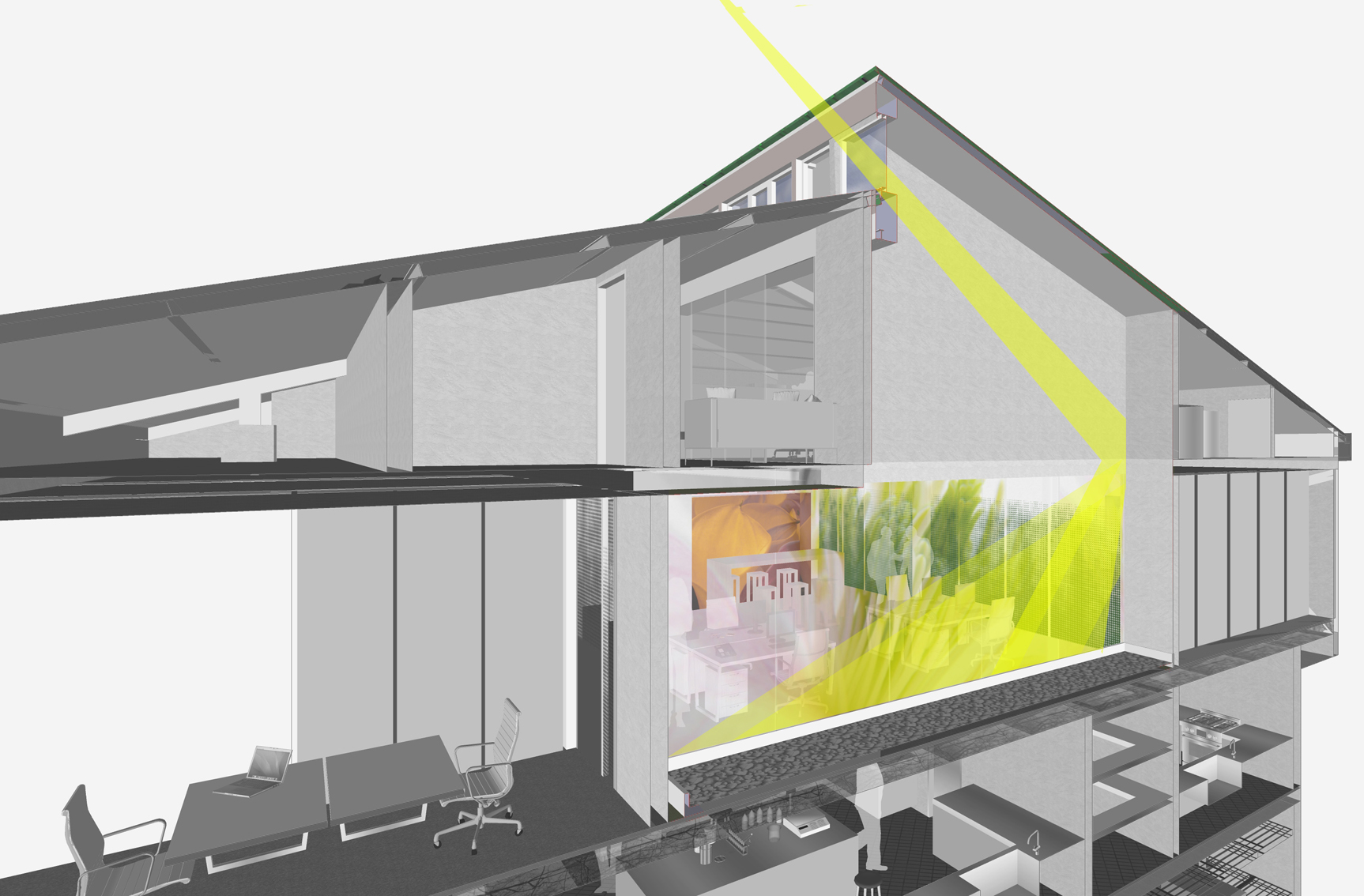 The French originated international aroma and essence producer MANE is one of the world's leading companies serving with its 3000 personnel in 30 countries, 21 production facilities and 27 research & development centers.
The company is aiming to set their new facilities and collect all its offices in Turkey at the same space. Locating the management, marketing and production departments closer is an advantage for the company, however the fact that all units will be located in one building needs delicate studying since these departments have very different dynamics and functions.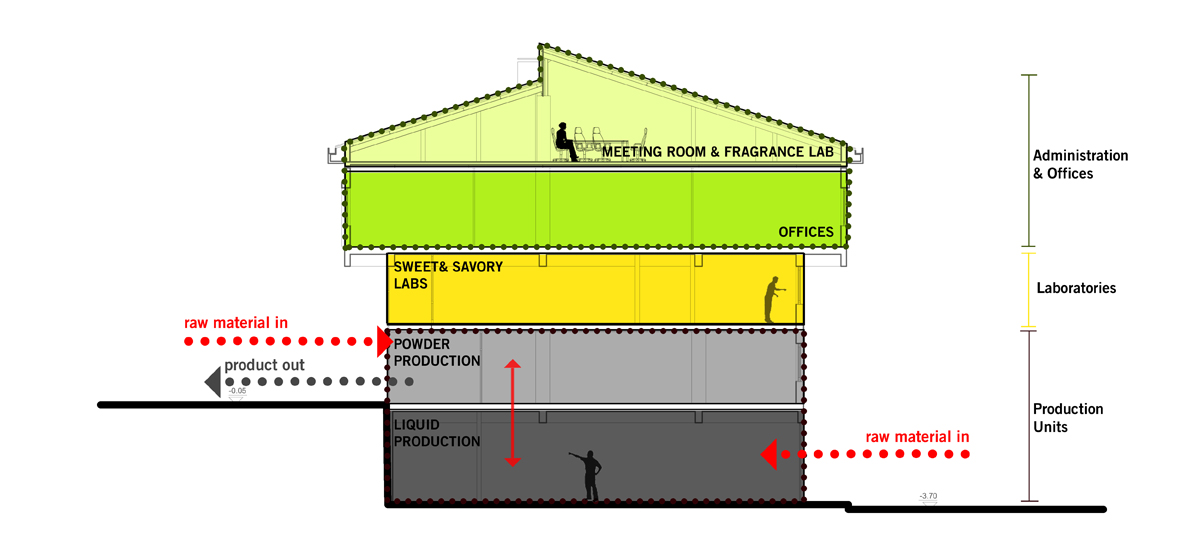 The existing building is located in the Küçükyalı Industrial Complex in the Maltepe district. This existing building is big enough for satisfying MANE Turkey's requirements. The complex consists of typical buildings located following the natural topography elevations. The space -once a food production place- has no other quality than its structure and façade to be evaluated during the design stage. The management doesn't allow changes on the façade. Under these conditions, the conceptual design process focuses on how to solve an efficiently functioning production unit along with a healthy productive office space.