Shocking Shopping: New theatre design from Sanja Jurca Avci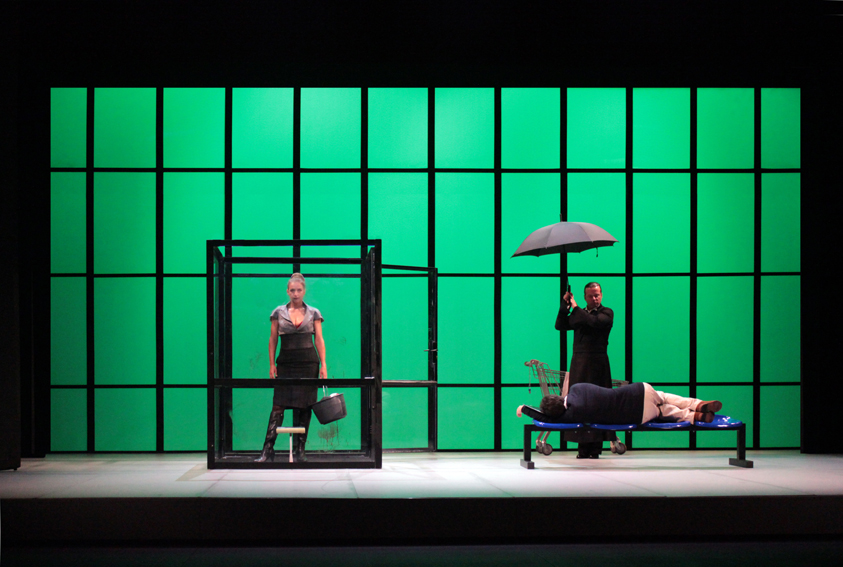 This violent drama about extreme consumerism required a set which depicts the back spaces of the ultimate shopping centre while at the same
 time conveying to the audience something more: a detached, almost clinical 
atmosphere.
The main character Jozef K (reminiscing the famous Kafka's character of course)
is awarded the prize for the 50.000th visitor to the shopping centre only to 
realize that by accepting it he is becoming an insider and is crossing the line to 
the other, ugly, side: he becomes the witness to blackmail, violence and murder 
that goes on »behind the scenes«. In the end he, too, has to die.
The set consisted of a simple, white space that could change dramatically by 
various lighting effects through the transparent back-lit wall with the expressive 
orthogonal grid. The only other two elements on the set were a line of truncated plastic waiting room seating and a glass »smoking room«, which served as 
a »stage on the stage«.