SUMMA HQ / Reinforcement and Rehabilitation in the Seyrantepe District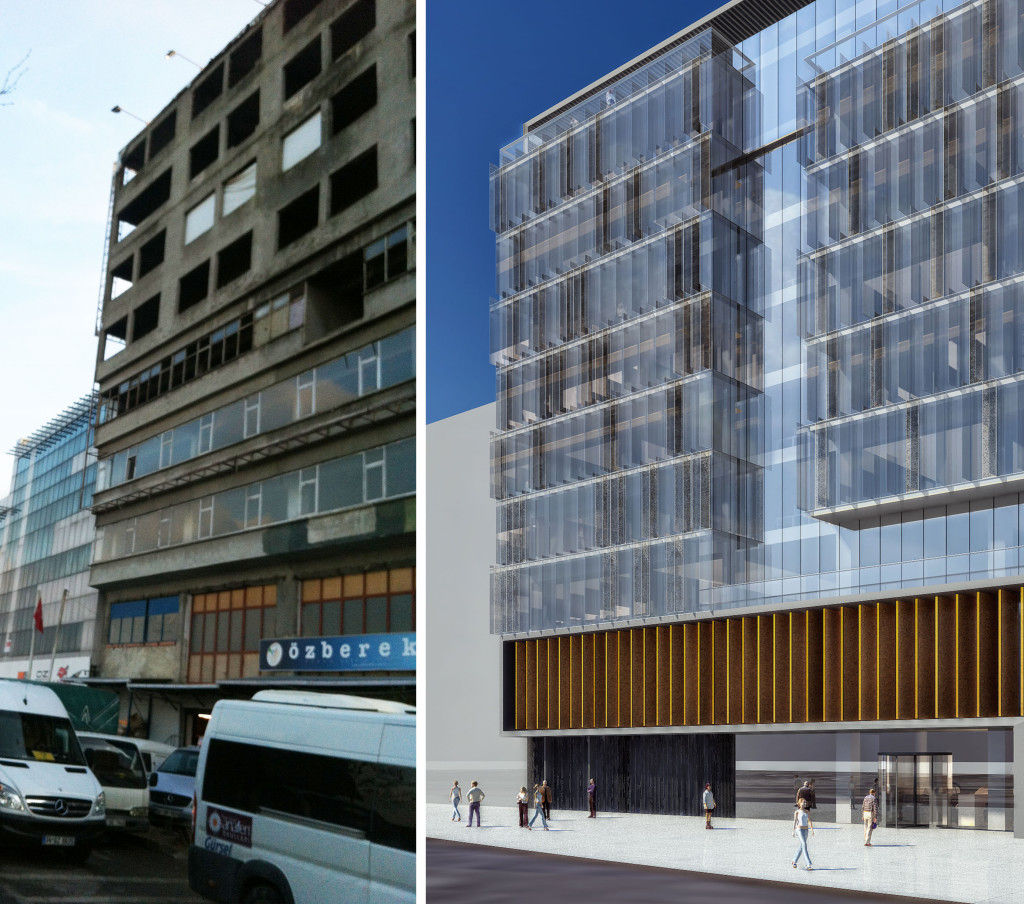 The Büyükdere – Maslak area in İstanbul started to develop first as a continuation of the city itself in the 50's, after the big pharmaceutical companies settled their production facilities there. As in every urban development scenario, first public and private transportation  was facilitated to the area and the district was given residential qualities. The final stage of this scenario was completed in the 80's when multi-storey, dense settlement type of buildings were integrated to the fabric.
Today the Büyükdere axis extends towards the Oto Sanayi zone (the industrial district of the automotive sector) and the adjacent Seyrantepe district. This urban line reveals the encounter of old industrial buildings with unorganized settlements and new cutting edge business headquarters. The area that was considered to be the periphery soon was connected to the city.
In this complicated context, despite the high demand and value of property, construction legislation 'obliges'  certain old buildings to be renewed but not completely reconstructed.
The Seyrantepe project, that Avcı Architects has recently taken on, is an exemplary renovation project of its kind; an existing building in an important position within the district. The building that has been left almost at its construction phase for years, has been purchased by one of the leading companies in the construction sector and is going to be renovated in order  to host the company' s new headquarters office.
There isn't an existing basement level in the structure and the construction legislation doesn't allow such interventions. For this reason in the Avcı Architects' renovation plan the car park is moved to the entrance and the first floor levels. The two top floors are arranged as administrative office floors. The second and third floor host public areas such as a restaurant and an art gallery. These public areas containing the entrance, lobby, art gallery and the restaurant are connected through an atrium and have a separate circulation from that of the offices. The rest of the area is designed for rentable office units.