The Knight, The Lady and The Dragon Exhibition Received The Valvasor Award for Best Exhibition of the Year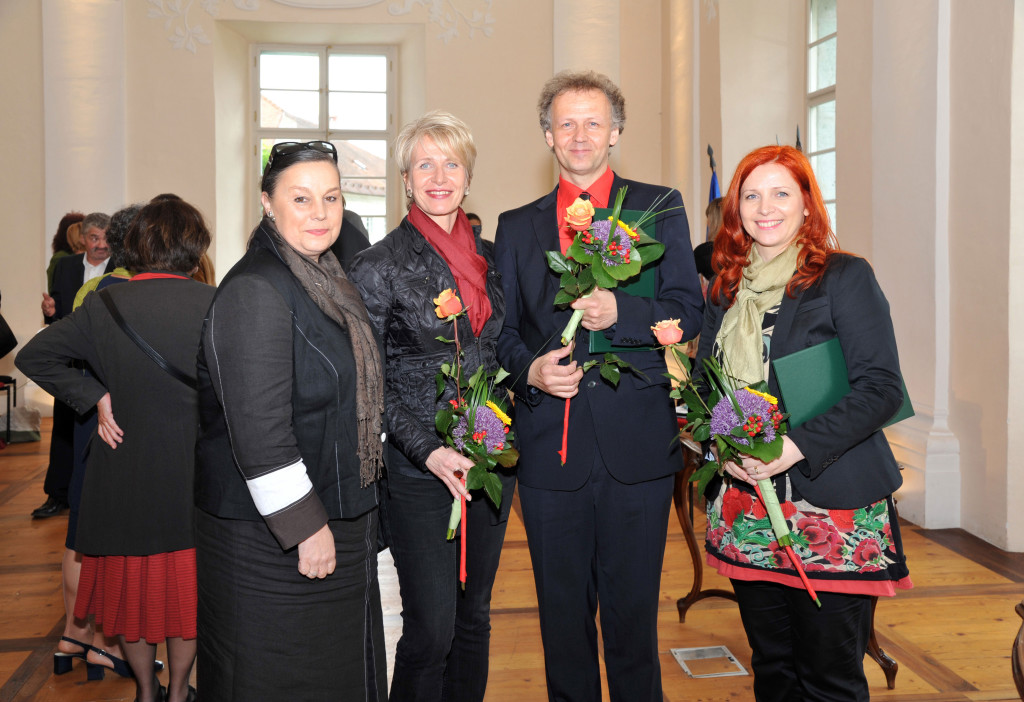 Originally established in 1971 by the Association of Slovene Museums, the Valvasor Award is the highest award for achievements in the field of museology. It has been conferred annually since 1998 by the Slovene Museum Society to individual curators, museum employees, or museum institutions.
On May 20th this year the awards for 2012 were announced in Radovljica, Slovenia. The exhibition 'The Knight, the Lady and the Dragon' in the National Museum was awarded one of the 2 Valvasor Awards for Exhibition of the Year 2012. The jury found 'The Knight, the Lady and the Dragon' to represent the complex theme in a well-rounded way, using a variety of representational tools and thorough content interpretation.
For Sanja Jurca Avci, this is the 3rd time her work is being awarded with the Valvasor Award: in 2003 the Valvasor Award went to the exhibition 'Christianity in Slovenia' and in 2006 to 'Between Nature and Culture' (of which Sanja's 'Reflections of Distant Worlds' is a part).