TL Mag and Art Unlimited launched TL Mag İstanbul at an event at Galerist İstanbul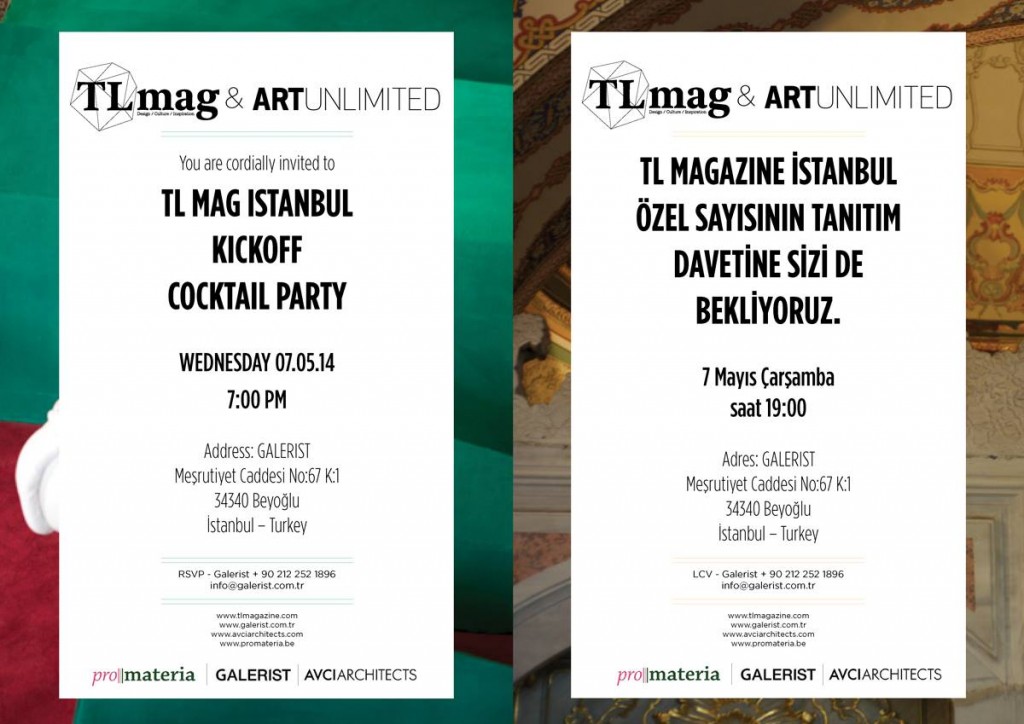 TLmag with ArtUnlimited, supported by AVCI Architects, Galerist and Pro Materia announced their new collaboration TLmag Istanbul at a Kickoff Cocktail Party at Galerist on May 7th.
TL Mag İstanbul, as described by the editor in chief Lise Coirier, is more than a city guide.
"Under the topic of from Rawness to Creation, this special edition will combine short stories and interviews and stunning photographs revealing Istanbul, its hidden know how and treasures as well as the impressive atmosphere and spirit of its creative scene. As a source of inspiration, Istanbul will be highlighted through a selection of its landmarks mixed to its renowned and emerging talents and brands in design, fashion, art and architecture."
TL Mag is a quarterly design and lifestyle magazine who has a special contact with İstanbul since their first project Human Cities / İstanbul, in collaboration with Dream Design Factory during the Design Week of 2010.
TL Mag İstanbul issue will be published in two languages (Turkish & English) in October 2014 and will be distributed together with Art Unlimited.