TMB Received Building Award for International Project of the Year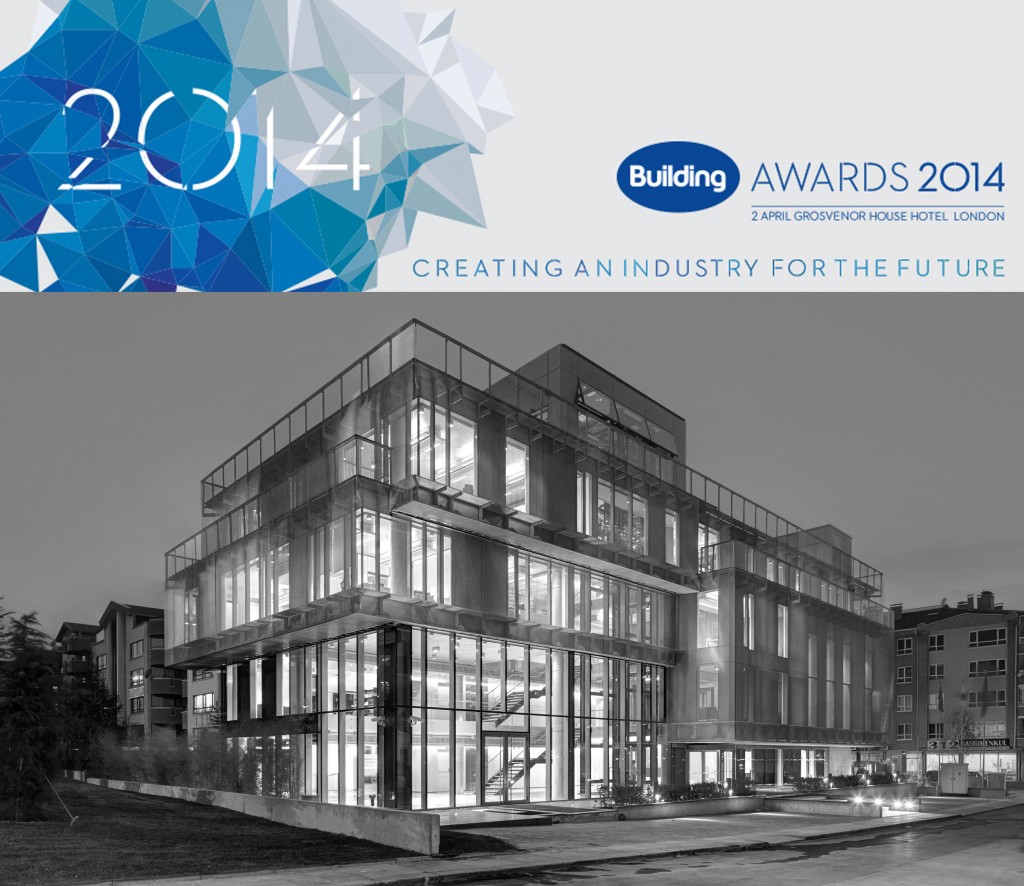 Turkish Contractors Association HQ, received the International Project of the Year award at Building Awards 2014. Amongst the finalists such as Al Bahr Towers (Aedas) and Queen Alia International Airport (Foster + Partners) TMB HQ  was selected for it's strong rounded approach raising the bar for the construction industry.
The LEED Platinum Certificate candidate project is truly an integrated design effort, coordinated down to the last detail with experimentation and study based on design/development methods and encouraging the use of local resources and materials and thus contributes to one of Turkey's strongest and most traditional industries.
The Building Awards is one of the most respected and well established events in the built environment calendar, rewarding innovative and outstanding organisations, individuals and construction projects across the UK.
Watch Video: Building Award Ceremony
Patrick Bellew from Atelier Ten, the project's environmental engineering consultants, received the award on behalf of the team.
In this Occasion we would like to thank once again TMB, Mesa Constructions, IMS Project Management, Atelier Ten, TURKECO Construction and Energy Inc., Ural Engineering and everyone involved who made this integrated process possible with their visionary contributions.
For more information > www.building-awards.com