IZMIR RESIDENTIALS HALKAPINAR
We were invited to a design competition for a mainly residential but mixed use development in Izmir's district of Halkapınar. Our focus here was the proportional distribution of the buildings in the north-west direction designed based upon the perception created on the human scale. Dominance of the sea and green landscape are taken into consideration as design criteria. The high blocks were placed without interrupting each other's view and it is considered that the possible tall buildings could be settled in the neighbouring parcels in the future.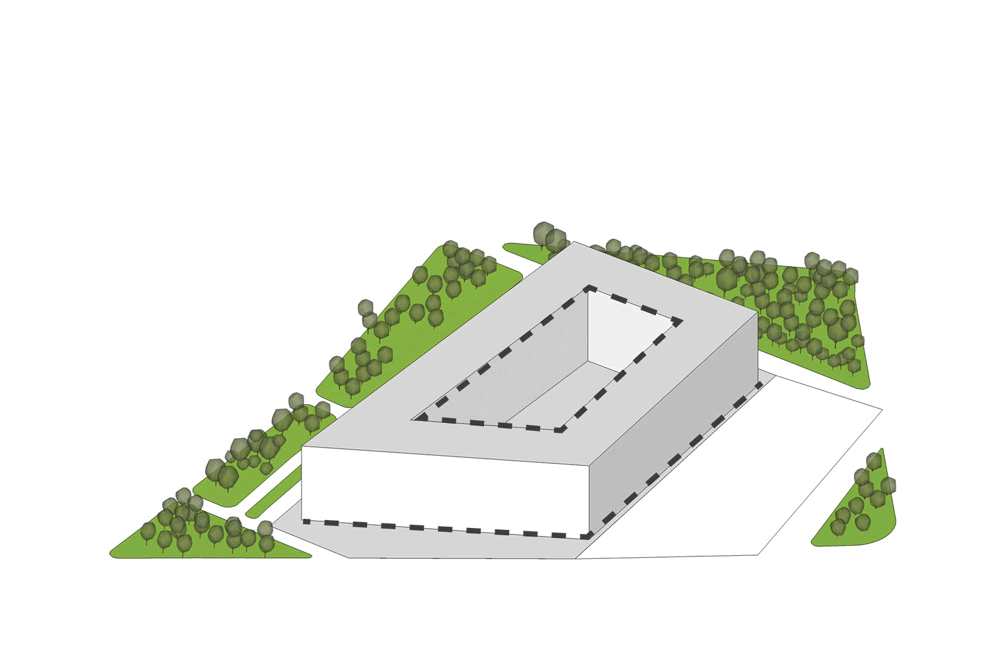 Mass configuration is based on horizontal blocks and two asymmetric towers with thirty-seven floors rising above these blocks. The towers are positioned to get maximum benefit from the land view. The green zone, which forms the core of the project, ensures the continuity of nature and carries the green zone on all floors up to the living spaces by continuing the landscape along the courtyards while reaching the top floor with articulating the low blocks horizontally and towers vertically. The green zone which makes the façade dynamic, has distorted the grid system on the façade pattern to create wooden openings for strengthening the natural breathing spaces in these openings. The grid system was designed not only to keep the glass surfaces and the solid façade in a shell, but also to reflect the common characteristics of the existing structure and to emphasize the flexibility of modulation in planning, thus enabling the transfer of the solid – transparent area relationship in the façade in the best way.
RELATIONSHIP WITH CLIMATE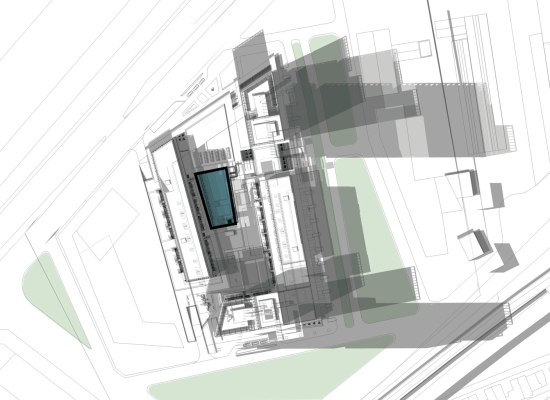 The masses, which are settled according to the location of the land and sun path analysis, critical parameters of sustainable design, create both shaded and well-lighted spaces with the shadows that they drop into the courtyards at different times of the year. When the areas that are always exposed to the summer sun and the areas that are largely in the shade are analysed and the common use of everyone is considered, the location of the social facility and swimming pool located in the centre.
As seen in the diagram, the pool area stands out as the least shading area. Moreover, cool areas are designed in Izmır's warm climate by using canopy on a large portion of the courtyard at certain times of the day.
Architect:
AVCI ARCHITECTS
Design Team:
Selçuk Avcı, Koray Tokdemir, Arda Buze, Tolgahan Akbulut, Nil Bıçak, Zehranur Güçmen, Serhat Aksu, Ezgi H. Kaplan, Ajda Mira Hubenova