ISTANBUL AIRPORT TURKISH AIRLINES DOMESTIC LOUNGES
The domestic lounges at the new Istanbul Airport are the result of an international competition won by Softroom to create 19,000 sqm of lounges that embody Turkish Airline's new brand philosophy of 'flow' within the airport environment. The lounges all feature the signature 'Flow Wall' developed by Softroom, which directly forms a seamless passenger journey, by acting as an organising feature that weaves the spaces of the lounges together.
LOCATION
Istanbul, Turkey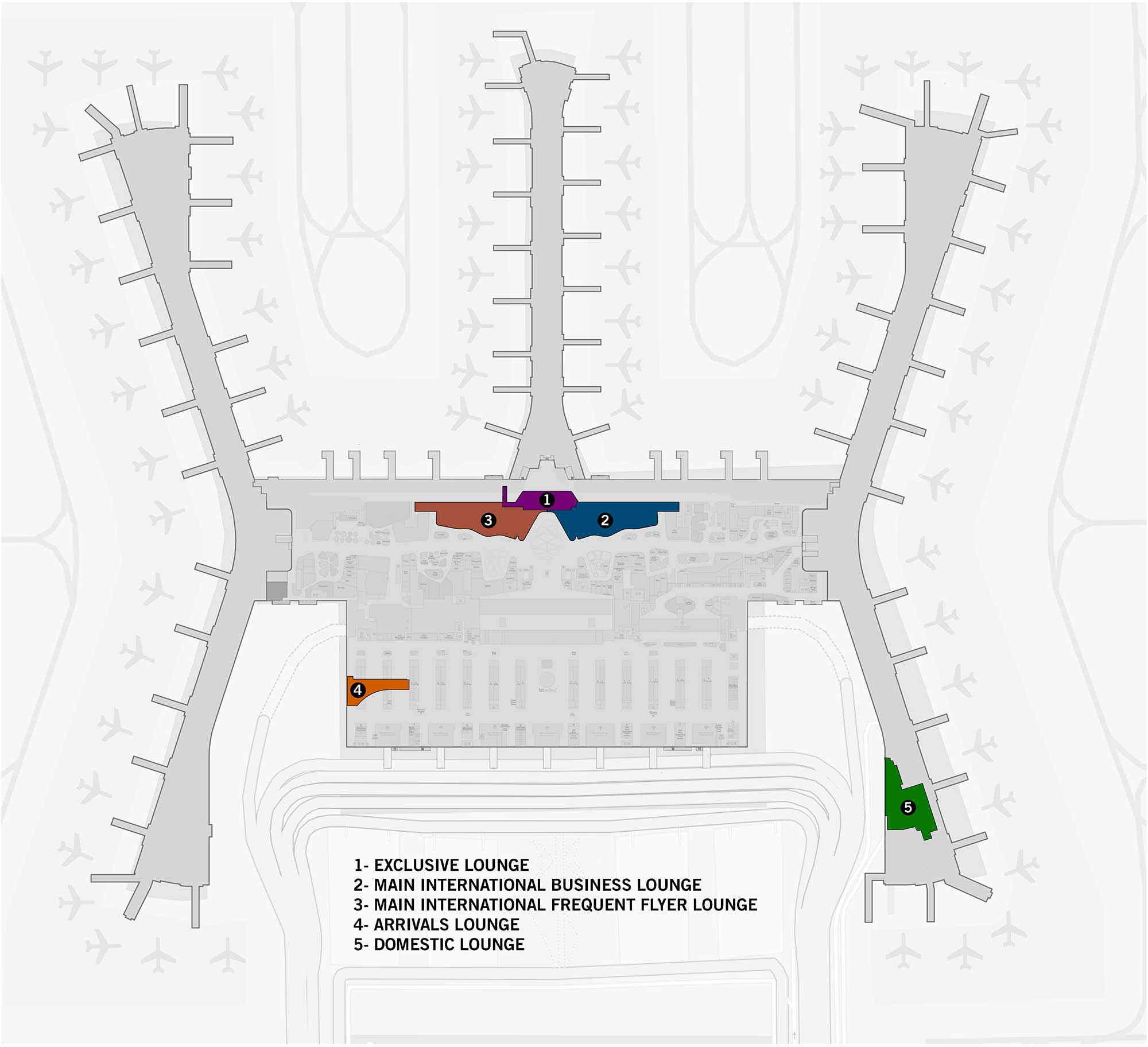 The two domestic lounges (one for business class and one for frequent flyers) have their own drop-off, check-in and departure areas, making them a mini terminal in their own right.
The six lounges that Softroom designed for Turkish Airlines at the new Istanbul Airport comprise two 6,000 sqm international departure lounges (one for business class and one for loyalty programme passengers); a 2,700 sqm Exclusive lounge for Turkish Airlines' most frequent flyers; a lounge and the two domestic lounges.
Continuing their successful partnership with Turkish Airlines, the lounges are furnished, operated and catered by Do&Co.
CONSTRUCTION PROGRESS PHOTOS
Architectural Team:
SOFTROOM, AVCI ARCHITECTS
Design Team:
(London) Christopher Bagot, Oliver Salway, Karla Berron, David Nightingale, Rasit Ergunsu, Harriet Helps, Hugo Ennis, Marien Brieva, Christopher Kelly, Jamie Wong, Marta Piasente, Theodora Karsiki, Monil McGlynn, Nina Wigfall, Mauro Volpato, Oliver Richardson, Utku Abay

(Istanbul) Selçuk Avcı, Ece Çakır Aidan, Emre Aslan, Seray Öztürk, Arda Can Buze, Merve Taşpatlatan, Oğuzhan Güler, Mehmet Hakan Akaydın, Miray Altındiş, İrem Naz Kaya, İrem Arman, Burçin Tanır, Emre Akbaş, Elif Aydın Demir
Lighting Designer:
Cinimod Studio
Structural Engineer:
Sezer Proje
Mechanical Engineer:
Arke Mühendislik
Electrical Engineer:
Erke Tasarım
Fire Consultant:
Etik Mühendislik
Acoustics Consultant:
Sandy Brown
Photography:
Büşra Yeltekin